I have been an active investor for years, and trust me, preparing a start-up for a successful exit is not easy.
Investors invest in ventures with exceptionally high growth potential to achieve high value of return through successful exits. However, start-ups are one of the riskiest asset classes and investors take a big risk while investing in a start-up or an entrepreneur. A mechanism must be designed to cover this risk.
What does an investor expect?
Over a period, an investor wants to increase the valuation of the portfolio company and achieve a successful exit to earn the multiples. Two elements play a crucial role in achieving this objective.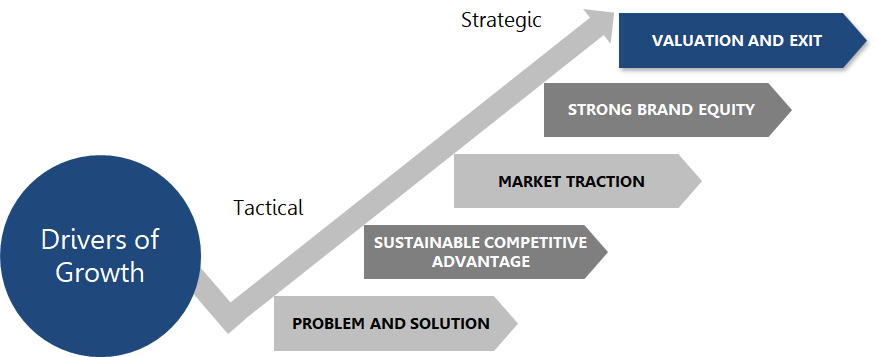 Brand Equity: Allows the company to establish a significant and differentiated presence in the market of interest and build a community of loyal customers. It ensures better customer and revenue traction.
Innovation: Leads to company inventions and growth. It contributes to a business's growth through unique opportunities, market disruption and new revenue streams. Innovation is essential for a sustainable competitive advantage.
This blog focusses on Brand Equity.
Why is Brand Equity Crucial?
As eloquently stated by Stephen King: "A product is something that is made in a factory and a brand is something that is bought by a customer. A product can be copied by a competitor. A brand is unique."
Strong brand equity results in better market perception, better customer acquisition, greater loyalty improving the CLV, less vulnerability to competitive pressures and better profitability. Factors that lead to a strong brand equity are a differentiated product, CI to build sustainable competitive advantage, brand promise, articulation of value, effective market communication and promotion and customer support.
Referring to the classic theory of PLC by Theodore Levitt and extending that to a brand, brand equity ensures strong long-term position of the company in the given market through successful product line extensions.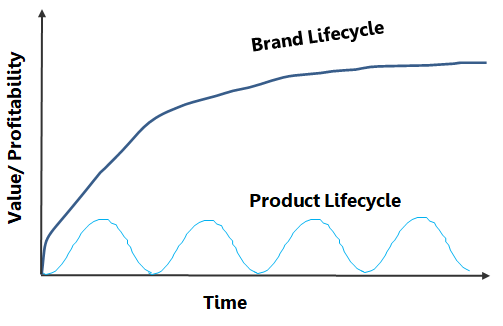 Brand equity is a strategic asset, it equals radically increased chances of success, protection in highly competitive markets, pricing premiums, better profit margins and higher valuations.
Entrepreneurs should actively seek support from the investors in strategy formation, execution in certain areas, and expansion to achieve the core objective of building a strong brand.
By: Suren Kulkarni
suren.kulkarni@seedfireventure.com